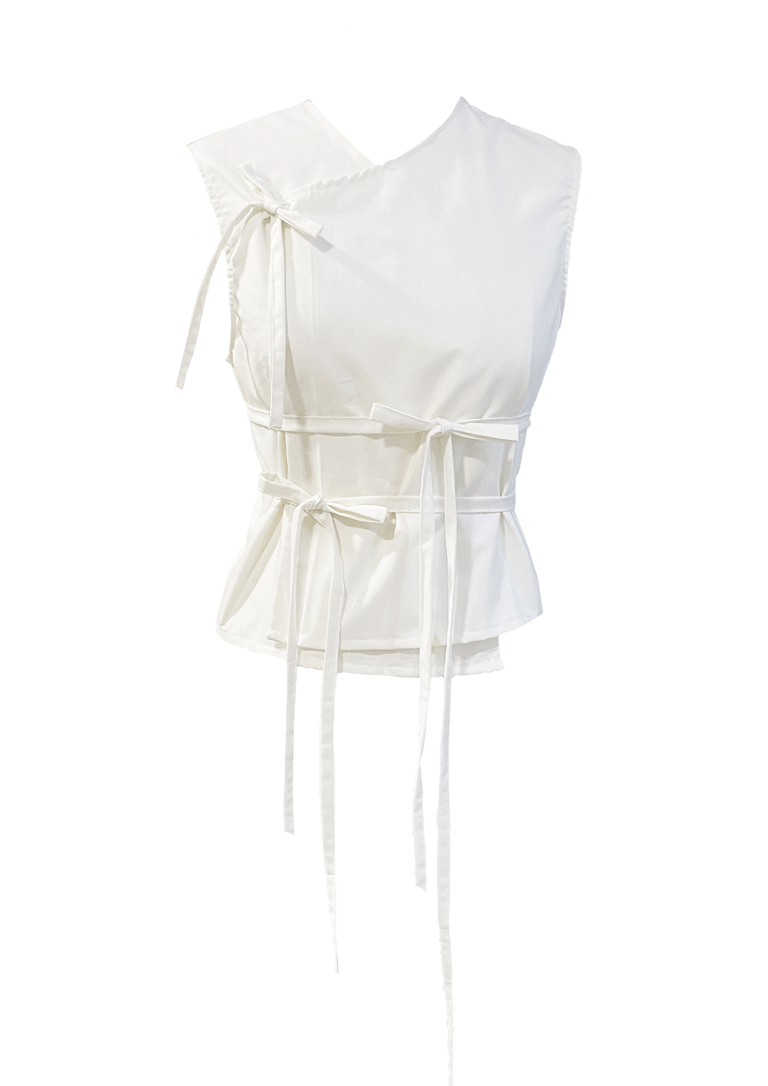 A multi-wear top with detachable tie up details.
Interchanging the placement of ties allows this piece to have up to 4 different silhouettes.
Made from 100% Cotton blend
Size is very adjustable:
XS ranges from Bust 28-34" inches
S ranges from Bust 34-38" inches
M ranges from Bust 38-40" inches
L ranges from Bust 40-44" inches
Model wears size S and has a bust of 32"
Please allow up to 6-8 weeks for your order to be shipped as each piece is made to order.
Returns and exchanges are not accepted.